This is not therapy/counseling, it's the ONLY...
Coaching Program that's
Proven

to Strengthen Your Relationship! ​

In just weeks, you'll be part of the 99% of our clients who gain clarity on their marriage or partnership… Oh, and while you're here, you're going to use this same program to improve EVERY relationship in your life!

ENROLL NOW
For a moment, imagine being able to...
01
Create a level of intimacy you never thought possible
02
Map and understand the Core Values that are driving you
03
Have the tools solve everyday relationship problems
04
Heal past pains that are hurting your relationships today
05
Master healthy VS unhealthy relationship dynamics
06
Answer the question, "What does a healthy relationship look like?"
Oh, and this isn't just marketing hype...
In 2022, we maxed out our program with just over 120 clients. Only 1 requested a refund. Crystal Clarity Online has a 99% satisfaction and success rate.
Unlike therapy or counseling, our coaching is literally PROVEN and GUARANTEED to help you create the marriage or partnership you've always dreamed was possible.
And while you'll of course apply all the knowledge you gain to your romantic relationship. Crystal Clarity Online will help you improve ALL of your significant relationships.
"I have easily spent over $100,000 on counseling. If I would have found Dr. Glen and Pye years ago my life would have been so much better. What they do is so different from conventional therapy, it is so refreshing and soul-satisfying! This program has immensely changed my life."
Donald, Doctor of Internal Medicine
But tell us if this sounds familiar...
You've tried everything, but nothing worked...
You've tried individual therapy, and while it helped you personally, it hasn't helped your relationship.
Both of you have done couples therapy/counseling. It provided a space to vent and get temporary relief. But there was no long-term change or improvement.
You've read all the books you thought might help. Many gave you wonderful insights, but again no lasting change was seen.
You (or even both of you) have put in every bit of effort you could. But it's still not getting better, and that effort isn't sustainable long-term.
Ready for an insane truth?
Therapy and counseling fails 85% its clients!
You're not alone. Not in your experience OR your rightful frustration with the process.
When it comes to relationships, traditional therapy and counseling fail because they tend to be symptom-focused. They focus on the visible symptoms like poor communication and frequent conflict. And while better communication is always helpful, this symptomatic approach will never actually heal the underlying root problems.
Studies show that the average couple seeking counseling will spend around FIVE YEARS and $45,000 for relationship therapy and counseling that succeeds ONLY 15% of the time!?
When the majority of the success and meaning in life depends on your relationships, is this not the definition of insanity?
We wouldn't spend $20 on a 1-star meal, yet we're wasting years and tens of thousands of dollars on relationship counseling/therapy that FAILS MOST of the clients it serves!
It's confusing, frustrating, and a complete WASTE of your precious time and energy!
You're right to be looking for answers, and you're absolutely right to be frustrated by the process.
So were we…
In fact, it's why we developed a relationship coaching program that's rooted in evidence-based science but proven to work in just weeks (rather than years).
Oh, and it might just be the only coaching/therapy program that's literally guaranteed to work.
Commit to the process. Show up. Do the work.
If you say that it didn't work… we'll give you your money back.
"

As a doctor, I understand the limits of the medical model when it comes to emotional health. This program not only incorporates medicine and science, but a holistic treatment that sees the whole person. I brought a lot of my stuff to Dr. Glen and the 12-Week Relationships process, and so far my life has immediately changed for the better! I call Dr. Glen my Yoda!

"
Donald, Doctor of Internal Medicine
It's not just our mission, it's our guarantee
Better relationships in weeks, NOT YEARS!
Our combined 40 years of experience in the field of psychology and relationship science showed Dr. Glen and I (Pye) a simple truth.
When you're dealing with relationship pains, you don't have years and tens of thousands of dollars to spend. Especially when those services ultimately don't work.
It's why Dr. Glen and I teamed up to create Crystal Clarity. It's the relationship manual that should have been handed to each of us in our youth.
TELL ME MORE
"Hands down, when it comes to relationships and knowing yourself, this is the best product out there! This is a game-changer! I became more educated in terms of my clinical knowledge, all while having major breakthroughs and realizations. Sign me up for the Certification Program when it's ready!!!"
Katherine, Clinical Therapist
Introducing
Crystal Clarity Online
Your membership to Crystal Clarity Online includes four components...
Crystal Clarity Workshop
The Crystal Clarity Workshop is a six-module course that you can start immediately. Binge the lessons game-of-thrones-style or watch them over time with our guided format.
Crystal Clarity Workbook
The Crystal Clarity Workbook simplifies and summarizes the material you learn within each lesson. As a workbook, it also gives you a place to workshop and personalize each concept.
Weekly Group Coaching Sessions
Crystal Clarity Online also includes 12 months of weekly online group coaching. Each 90-minute session is held with Dr. Glen, Pye, or one of our certified coaches/therapists.
Crystal Clarity Community
Your membership also includes lifetime access to the Crystal Clarity Community where you can ask questions as well as watch new episodes of the TWR Podcast as they're filmed LIVE.
Here's what you'll learn inside the
Crystal Clarity Workshop
Module 1
Your Journey Ahead
This is where your journey begins. Module One is where we get you prepared to maximize your Crystal Clarity experience. We're going to walk you through everything the program has to offer and get you familiarized with the process of coaching.
Module 2
The Nature of Healthy Relationships
Module Two is about learning our relationship framework in detail. Before you can create healthy relationships, you need to first understand the moving components of a relationship. You need to be able to answer the question, "what does a healthy relationship look like?"
Module 3
Attachment Wounds
Attachment wounds look like arguments, conflict, and communication problems. But in reality, they go far deeper. In Module Three, we're going to help you identify and process your attachment wounds so you stop them from negatively impacting your relationships.
Module 4
Trauma Communication
Module Four is about understanding the purpose of trauma (yes there is a purpose), and how to regulate and even heal your triggers. Behavior can be motivated by pain or values, this module wraps up your understanding of how your past experiences are affecting you today.
Module 5
Core Value Mapping
Core Values represent who you are and what you're aspiring to become. Not only do our Core Values impact every component of our relationships, but clinically we find that most clients don't have a clear picture of what we ACTUALLY value! We can't create relationships that we value when we don't have a clear picture of those values.
Module 6
Putting it All Together
Module Six is about taking everything you've learned and giving you a complete roadmap to relationship repair. This is where you'll learn how your Core Values impact every aspect of your relationships, and exactly what you need to do when things aren't in alignment.
Register now and also get
Module X - Emergency Tools
It's hard to talk about long-term improvement when you're in the middle of a relationship emergency. We've designed Module X as a bonus to give you tools and guided meditations to deal with issues that are consuming you RIGHT NOW.
ENROLL NOW →
Ready to
achieve your goal? Choose your payment plan:
Our money-back guarantee
Commit. Show Up. Do the work...
Give it 90 days, if you tell us that Crystal Clarity Online wasn't worth your time and every penny ofyour investment, we'll give you your money back!
Meet your coaches
Hi, my name is Pye
I'm an educator. I've made a career of making complex subjects easy to learn. I co-founded one of the most successful wedding photography studios in the world. From there, I created education that taught millions of other people how to do the same.
So why relationships?
Because while I was traveling the world teaching photography and business, behind the scenes my marriage was falling apart. For fourteen years I was meeting with one therapist/counselor after the next and reading every relationship book I could find. And guess what?
My marriage still failed.
I created the relationship framework that became the foundation of TWR and Crystal Clarity Online because it represents the solution to the greatest pain I've ever felt.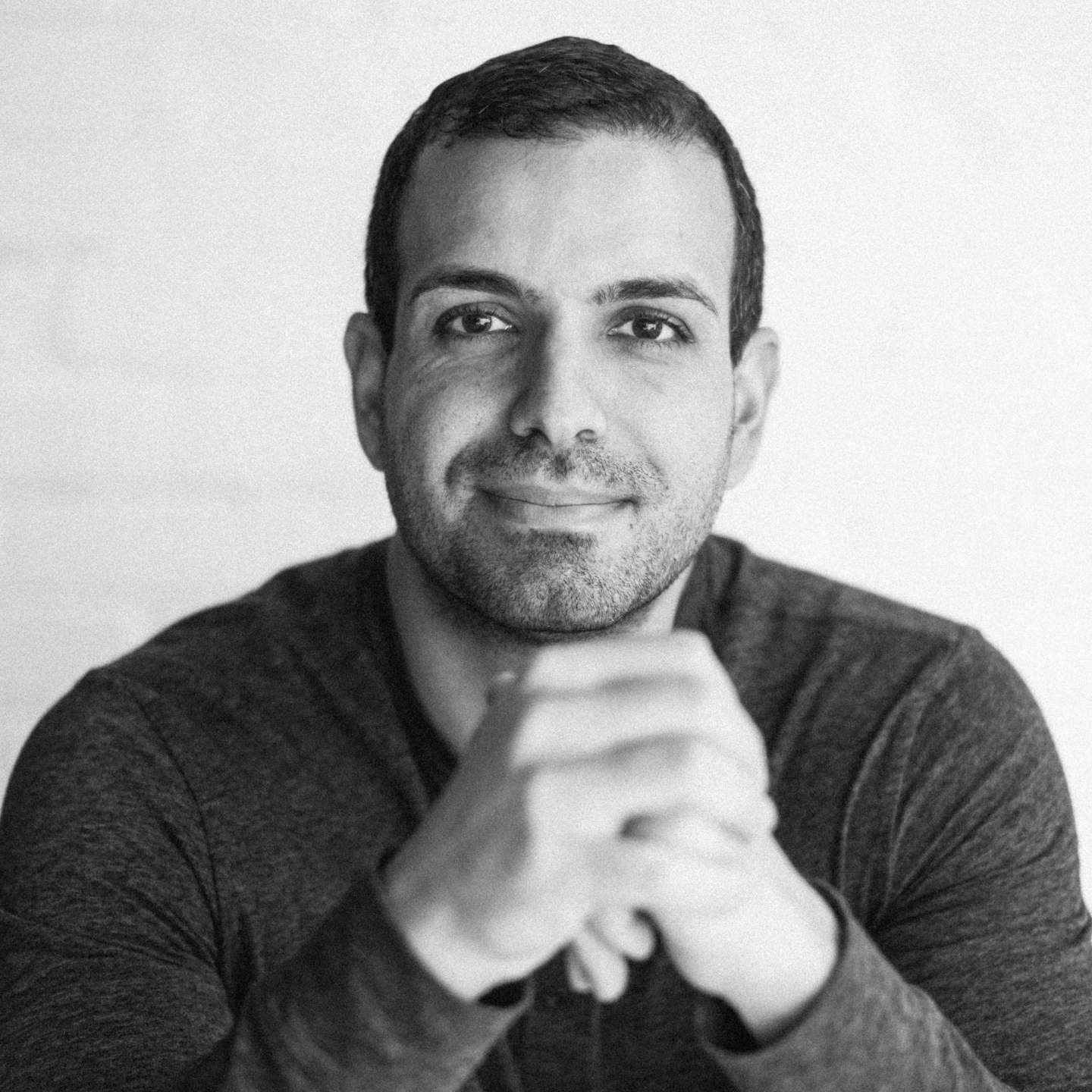 Hello! I'm Doctor Glen!
I'm a Doctor of Psychology and Professor/Department Chair at Whittier College. With 20 years o clinical therapy experience, it's easy to answer the question "Why relationships?"
So here's what you don't know...
Not so long ago I faced a toxic work environment in the field of social work. What I was facing at work threatened every aspect of my life. My health was a disaster. My marriage, on the brink. Yet as a clinical psychologist, I didn't know what to do.
Like everyone else, I sought out therapy and guidance from peers that I respected. Want to know their advice?
They prescribed me with anti-depressants. Told me to not make any significant life changes. Their advice summed up was to "just maintain."
Eventually, I left the field of social work to work on my marriage and pursue a more holistic approach to therapy.
When Pye handed me his relationship framework, I knew we had the missing pieces to each other's puzzles.
We teamed up, and I helped turn Pye's framework into a complete model of therapy that we call Core Value Focused Therapy or CVFT which is the foundation of your Crystal Clarity experience!
This is for you if you're...
Ready to commit to the process and put in the work (we recommend 1-2 hours a week)

Prepared to look in the mirror. We won't always like what we see, but we will find our way forward.

Aware that pursuing what's meaningful lies on the other side of that which is difficult. That said, we'll walk with you every step of the way.
This is not for you if you're:
Just looking to just vent about your relationship.

Wanting non-stop validation and someone else to blame. We're here to support you, but we'll also ask that you take ownership.

Dealing with severe trauma (sexual/physical) or drug addictions. If you are, we'd recommend finding a local professional or reaching out to the....
David and Sarah (Business Executives):
"This 12-week program has been life-changing and we have told all of our friends and family about it. After feeling so distant in our marriage for years, we have never felt closer together than how we do now."
Shelly (Business Owner):
"I have been to many therapists over the years, and I can say this is nothing like what I have experienced before. This 12 Week program is amazing! The knowledge I have attained in weeks has already set the course for what I am going to do with my life moving forward. Life changing!"
Yes, it's possible. Yes, You've, got this...
I love this quote from Gloria Steinem.
"The truth will set you free, but first it will piss you off."
I know that no matter where you are now, things can and will get better. But I also know that "better" generally lies on the other side of what's difficult right now.
Crystal Clarity will work for you. Along the way, it might just piss you off a little.
But that's OK. Own it! Because that's where you'll find your power for change!
We're going to help you identify what want from your relationships, then we're going to walk with you through every step along the journey.
Sincerely, Pye + Doctor Glen
ENROLL NOW →
Frequently Asked Questions
Do you guys offer one-on-one coaching?